RehaMoto Motorized Movement Therapy
Welcome to RehaMoto, your trusted partner in the journey towards enhanced movement and overall well-being. We are dedicated to providing innovative solutions that make a real difference in the lives of individuals facing mobility challenges. Our flagship product, the RehaMoto LGT-5100D, exemplifies our commitment to delivering state of the art therapy machines designed to relieve pain and improve the quality of life for individuals living with conditions such as Multiple Scleorosis (MS), Muscular Dystrophy (MD), Spinal Cord Injury (SCI), Stroke, Parkinson's disease, and other rehabilation needs.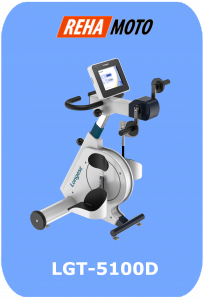 Standard Leg & Arm Trainer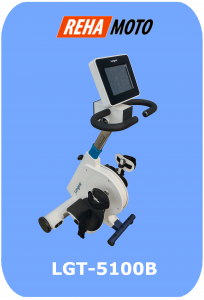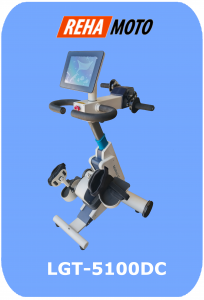 Leg & Arm Trainer Pro Version
(Coming soon)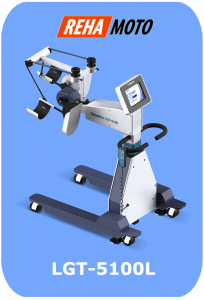 Passive Mode:
Smooth movement to loosen muscles and support blood circulation. You can regulate the movement speed via the machine console.
Active Mode:
 You determine how long and which resistance level to pedal to. Relax your input and the machine will return to passive mode.
Why Do Physiotherapists Recommend The RehaMoto?
SIMPLE
It's all in the detail.
WE LOOK AT EVERYTHING BEFORE  WE INTRODUCE A PRODUCT TO THE MARKET.
From the quality of the components, to the durability and reliability of the machine, to the finish of the build – we look at everything. When it comes to performance, the testing is extensive both in house and in the field – the functionality, ease of use, quality – all of it. The design team gathers feedback from health professionals and clients, make modifications, then test until we are confident it's market ready. We do all this so that you're guaranteed the reliability and performance needed to achieve successful health outcomes.
Melbourne, Sydney, Adelaide, Hobart, Brisbane, Perth